The world's biggest and busiest wired and wireless carriers, content and Internet service providers, cloud and data center providers, and cable and satellite operators run on Juniper Networks. As do major banks and other global financial services organizations, the world's top-ten telecom companies, national government agencies and U.S. federal organizations, healthcare and educational institutions, and energy and utility companies.
Why Juniper Networks? Quite simply, because we provide the kind of innovative thinking, performance, automation, and commitment that enable the world's best networks.
NAKIVO Inc. is a privately held company that develops data protection and site recovery software for SMB and enterprise market since 2012.
The solution developed by the company, NAKIVO Backup & Replication, is used by over 14,000 companies worldwide to protect their critical data in virtualized and hybrid environments.
NAKIVO has a global presence with over 4,000 channel partners in 140+ countries.
Close to 300 hosting, managed, and cloud service providers are currently using NAKIVO's software to deliver VM BaaS, RaaS, and DRaaS to their customers.
NAKIVO has an impressive track record of 5-star community reviews and over 97% customer satisfaction with support, and has also won a "Best of VMworld 2018" Gold Award for Data Protection at VMworld 2018 US. Customers trust us and we aim to deliver on that trust.
Founded in 2009, Altaro company has grown rapidly over the years and continues to do so.
Altaro flagship solution is VM Backup, the natural choice for Hyper-V and VMware VM backups. It was born out of a need which we ourselves faced in the early days of Altaro. Backing up and restoring VMs was a needlessly complicated process without the use of a 3rd party tool, while existing backup solutions were over-complicated to configure and use, expensive and let us down in times of trouble
Conventionally, companies used their own server hardware to host their web, email or application services. That gave them a greater level of control but involved a substantial capital expenditure at the very start. They would need to buy the hardware, license the software, then pay a professional to get it up and running for them. Then they would need to invest in a Systems Administrator to maintain it for them, apply patches and updates and ensure the environment was secure from threats. But with cloud you do not need to setup any internal infrastructure at all. There is no capital expense on the hardware, the software licensing is built into the service charge and you get virtualized servers that do the same thing your on-premise setup did, on a pay per use model. Plus, you have the ability to scale the services up or down without worrying about adding or removing CPUs, memory or disks. You have eliminated the purchase cost and cost of hiring someone to maintain the system for you. What you pay for is a usage charge for a large pool of resources such as web servers, database servers, firewalls, file storage servers, networks etc. Pay for what you need and keep adding as your business grows. With Azure you have the ability to choose between various service models. You can go for IaaS(Infrastructure-as-a-Service) which includes virtualized servers, networks, firewalls, PaaS(Platform-as-a-Service) which includes but is not limited to Windows Cloud Service, SQL Azure Database or SaaS(Software as a service) which includes Office 365, Sharepoint and Dynamics 365.
Microsoft Cloud Services available through CSP
Microsoft Azure– With Azure's infrastructure as a service you can deploy enterprise grade applications with foolproof security and reliability. Azure is the second biggest provider of cloud solutions in the world today.
Office 365– Reliable and scalable email and collaboration SaaS (Software as a Service) for the new age with subscriptions that give you email, calendar, secure file sharing, online conferencing, internet messaging and Office (Word, Excel, PowerPoint, Outlook etc.) Online.
Dynamics 365– Launched as a combination of Dynamics AX with ERP capabilities, and Dynamics CRM, you get a platform that serves all your business needs by providing you Customer Insights, Customer Service, Field Service, Finance and Operations, Marketing, Project Service Automation, Retail, Sales and Talent Management.
Microsoft 365– A complete, intelligent solution, including Office 365, Windows 10, and Enterprise Mobility + Security, that empowers everyone to be creative and work together, securely.
Windows 10 Enterprise E3 & E5– Get built-in security and flexibility in a pay-as-you-go, per-user model and keep pace with business growth.Both Windows 10 Enterprise E3 and E5 come with features such as Credential guard, Device guard, Applocker Management, Microsoft Application Virtualization (App-V) and Managed User experience.Windows 10 E5 also comes with Windows Defender Advanced Threat Protection (ATP).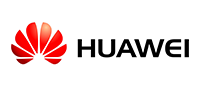 Huawei Technologies Co. Ltd. is a Chinese multinational telecommunications equipment and consumer electronics manufacturer, headquartered in Shenzhen, China.
The company was founded in 1987 by Ren Zhengfei, a former People's Liberation Army engineer. Initially focused on manufacturing phone switches, Huawei has since expanded its business to include building telecommunications networks, providing operational and consulting services and equipment to enterprises inside and outside of China, and manufacturing communications devices for the consumer market. Huawei had over 170,000 employees as of September 2017, around 76,000 of them engaged in Research & Development (R&D). It has 21 R&D institutes around the world. As of 2017 the company invested US$13.8 billion in R&D.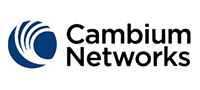 Cambium Networks delivers resilient, high performance, user friendly wireless broadband solutions, weaving a wireless fabric of end-to-end connectivity that powers edge, IoT, enterprise, and residential access applications. Total network visibility and remote management with cnMaestro™ ensures agile, reliable connectivity that minimizes network downtime and promotes an effortless user experience.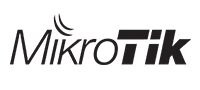 MikroTik is a Latvian company which was founded in 1996 to develop routers and wireless ISP systems. MikroTik now provides hardware and software for Internet connectivity in most of the countries around the world. Our experience in using industry standard PC hardware and complete routing systems allowed us in 1997 to create the RouterOS software system that provides extensive stability, controls, and flexibility for all kinds of data interfaces and routing. In 2002 we decided to make our own hardware, and the RouterBOARD brand was born. We have resellers in most parts of the world, and customers in probably every country on the planet. Our company is located in Riga, the capital city of Latvia and has more than 280 employees.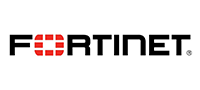 Namaste Infotech is Project Partner of Fortinet and it services are designed to address small and large scale projects or implementations that require expert technical resources to meet deadlines, and to effectively complete a Fortinet product implementation with minimal issues. Namaste's services are designed to ensure timely and expert delivery of individual customer project and may be engaged at any time throughout the project lifecycle.
Namaste Infotech does implementation, migration and maintenance for Fortinet Solutions.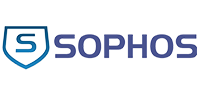 Sophos Group plc is a British security software and hardware company. Sophos develops products for communication endpoint, encryption, network security, email security, mobile security and unified threat management. Sophos is primarily focused on providing security software to the mid market and pragmatic enterprise from 100- to 5,000-seat organizations. Whilst not a primary focus, Sophos also protects home users, through free antivirus software (Sophos Home) intended to demonstrate product functionality. It is listed on the London Stock Exchange and is a constituent of the FTSE 250 Index.
PeopleLink is a decade old company that pioneers in modern video conferencing solutions to unleash the power of virtual collaboration. We help organizations worldwide confront the distance problem with innovative video communication solutions to achieve higher productivity, better customer service, reduced operational expenses and greater ROI for the customer.
PeopleLink has pioneered some of the most innovative Video Enabled Business Process software products such as Video Commerce, Video Governance, Telemedicine and Virtual LMS. Its range of offerings includes next-generation video technology software, as well as audio-visual peripherals, focused on various industry verticals.
Genie of Enterprise collaboration
A wide range of products in the categories of:-
• Audio-Visuals hardware
• Video Conference software & endpoints
• AV & UC controllers
• VEBP application

PeopleLink, after accomplishing a peak pan India coverage is now expanding its Global operations. Its range of offerings includes next-generation Video technology and Audio Video peripherals across a wide range of focused industry verticals. PeopleLink product portfolio offers an end to end conferencing solutions including –
– PeopleLink Software Solutions – (PeopleLink UTPPlus & InstaVC)
– PeopleLink Appliance based Endpoints – (PeopleLink RX, FX, HX & PX Series)
– PeopleLink Customized Utility Bundles – (PeopleLink ePodium, PeopleLink Lectern, PeopleLink ProAmp Plus, PeopleLink e-Desk, PeopleLink Visualizer, PeopleLink White Board Solution, PeopleLink Soundbar, PeopleLink Insta-Controller, PeopleLink Wireless Conference Solution, PeopleLink LootatMe)
– PeopleLink Peripherals – (PeopleLink DUO, PeopleLink i100P, PeopleLink Quadro, PeopleLink PVC50 Series, PeopleLink UVC15 Series, PeopleLink iCam HD-2000LT, PeopleLink iCam HD-1000PlusUSB, PeopleLink iCam HD-720USB, PeopleLink iCam WHD 720p 3x, PeopleLink iCam WHD 1080p 10x, PeopleLink iCam WHD 1080p 12x, PeopleLink WHD 12x Camera, PeopleLink i5 Webcam, PeopleLink i10 Telepresence Camera, PeopleLink Fisheye Camera).
PeopleLink offers the most robust service in the Industry today; surpassing its competition in terms of dedicated focus from our Account Managers for prompt sales services along with a remote troubleshoot team for maintaining the highest uptime, ensuring uninterrupted business continuity to our customers & partners. PeopleLink also offers a strong and agile partner network to connect with our esteemed partners across 25 countries globally.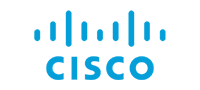 Cisco Systems, Inc. is an American multinational technology conglomerate headquartered in San Jose, California, in the center of Silicon Valley. Cisco develops, manufactures and sells networking hardware, telecommunications equipment and other high-technology services and products.Through its numerous acquired subsidiaries, such as OpenDNS, WebEx, Jabber and Jasper, Cisco specializes into specific tech markets, such as Internet of Things (IoT), domain security and energy management.
Cisco Systems was founded in December 1984 by Leonard Bosack and Sandy Lerner, two Stanford University computer scientists. They pioneered the concept of a local area network (LAN) being used to connect geographically disparate computers over a multiprotocol router system.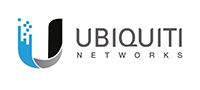 Ubiquiti Networks designs, manufacturers, and sells innovative broadband wireless solutions worldwide. The company's products include disruptive outdoor wireless products such as the The AirLink (TM), Unifi Nono HD ( TM ), Bullet (TM), NanoStation (TM), PowerStation(PS), Unifi AP LR, Unifi AC LR and others; which combine industry leading product design built around internally developed core technologies including the AirOS operating system and Frequency Freedom technology (100MHz to 10GHz) RF design. Namaste has the largest deployment of Ubiquiti wireless equipment's as a low cost last mile access for residential and SOHO users throughout the Nepal.
Zhejiang Dahua Technology Co., Ltd. (Dahua Technology) is a world-leading video-centric smart IoT solution and service provider. Based on technological innovations, Dahua Technology offers end-to-end security solutions, systems, and services to create values for city operations, corporate management, and consumers.
With more than 16,000 employees and over 50% engaged in R&D, Dahua solutions, products, and services are applied in over 180 countries and regions. Since the launch of the industry's first self-developed 8-channel embedded DVR in 2002, Dahua Technology has devoted itself to technological innovation and been continually increasing its investment in R&D, putting around 10% of its annual sales revenue into R&D. The company continues to explore emerging opportunities based on video IoT technologies and has already established business in machine vision, video conferencing systems, professional drones, electronic license plates, RFID, and robotics etc.